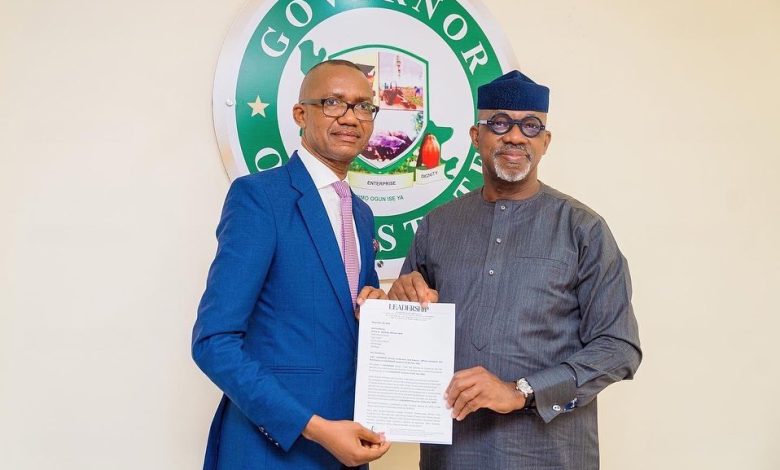 LEADERSHIP Governor Award : DG NPC Congratulates Ogun state Governor, Prince Dapo Abiodun.
December 17, 2022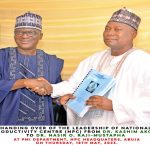 President Muhammadu Buhari appoints Dr. Nasir Olaitan Raji-Mustapha as director-general/CEO National Productivity Centre
June 25, 2023
• As Ngige raises productivity award panel
The National Productivity Centre (NPC) is developing a strategic development plan that will encapsulate the directions of its operations within the next five years.
Inaugurating the committee that is saddled with the onerous task of developing the details of the plan in Abuja, the Director-General of NPC, Dr. Kashim Akor, said periodic strategic planning was at the core of the Centre's mandate.
Akor, who stressed the need for a formidable strategic plan for the Centre, said any organisation that wants to remain relevant must evolve a workable and effective strategic plan that could guide them in changing times.
He urged the committee that has three months to submit its report, to draw up plans that would align with the aspirations of the government to create better arrangements for proper productivity promotion and advocacy in Nigeria.
Meanwhile, the Federal Government has inaugurated the reconstituted National Productivity Order of Merit (NPOM) award committee.
The committee is saddled with the responsibility of selecting deserving awardees for conferment.
Minister of Labour and Employment, Chris Ngige, who inaugurated the committee in Abuja, enjoined it to come up with a list of awardees for 2019 and 2020 for approval for conferment of the 2021 NPOM award by the President Muhammadu Buhari.
The Committee is headed by Barrister Ikechi Uko, who represents the productive sector, while Ms. A.O Adenugba, a Director in NPC, will serve as the secretary.
Other members of the committee are Habu Jajere, representing Nigerian Association of Chamber of Commerce, Industry, Mines and Agriculture (NACCIMA); Uche Nwokedi, representing Nigeria Bar Association (NBA); Sen. Adawari Pepple, representing Manufacturers Association of Nigeria (MAN); Jamiu Abdulkareem, representing the Office of the Secretary to the Government of the Federation (OSGF), and Victor Eburajojo, represents the Nigeria Employers' Consultative Association (NECA).
The rest of the members are Jatau Kandu, representing Senate Committee on Labour, Employment and Productivity; Hon. Adamu Wudil, representing House Committee on Labour, Employment and Productivity; Chief Hilary Edime Amodu, representing the Creative Sector; Dr. Yerima Tarfa, Permanent Secretary, Federal Ministry of Labour and Employment, and Dr. Kashim Akor, Director-General, NPC.