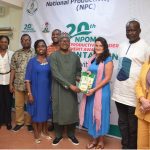 Nigerian Informal Sector Players to Get Specialized Training And Boost For Improved Productivity And Performance
June 27, 2023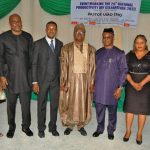 National Productivity Centre Celebrates Akwa-Ibom Productivity Day, Unveils Business Solution Intervention Programme For Enterprises
July 20, 2023
Mr. Shehu AbdulKadir (MD-AEA) and Dr. Nasir Olaitan Raji-Mustapha (DG-NPC)
The Director-General, National Productivity Centre Dr. Nasir Raji-Mustapha received the Managing Director of the Abuja Enterprise Agency and his team at the Productivity House on a Courtesy Visit. The Managing Director through a concise presentation to the Director-General of the Centre and his team of Directors explained the mission, vision and strategic goal of the Agency pointing out the numerous achievement of the Agency in entrepreneurial and enterprise development.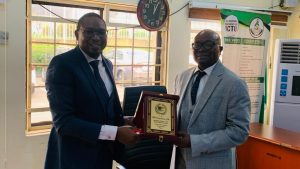 The Director-General expressed joy over the visit as he stated "In the journey of productivity movement in Nigeria, only a single individual or agency cannot achieve the needed result as such a viable and strategic partner like Abuja Enterprise Agency will go a long way to aid the movement in the Federal Capital Terroroty. Dr. Raji-Mustapha stated that there is a lot that both agencies can do together and achieve many great things. He asserted that is he is very convinced on the benefits of tools and techniques when deployed to this enterprises and business in Abuja.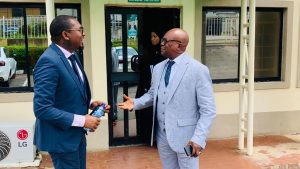 Mr. AbdulKadir thereafter outlined areas of collaboration with the Centre which are; Capacity building on Kaizen Practices, Productivity and Quality Improvement, Joint research and publications on entrepreneurship and MSME's, Entrepreneurship training for staff of the Centre and partnerships for AEA Projects and Programmes. It was agreed that a joint committee would be set up to fine tune the areas of partnership for an official signing of a Memorandum of Understanding between the Agencies. The Joint committee is to be headed by Engr. David Adejoh, Director-Productivity Measurement and Index also the NPC Kaizen team leader and Hajia Hauwa.