Welcome to
National Productivity Centre 
---
The National Productivity Centre is a research Oriented Federal Government Parastatal established by ACT CAP 70 LFN 2004 to stimulate and promote productivity consciousness in all sectors of the Nigerian economy, monitor productivity trends and lead the productivity movement in Nigeria to ensure a competitive and productivity economy.
---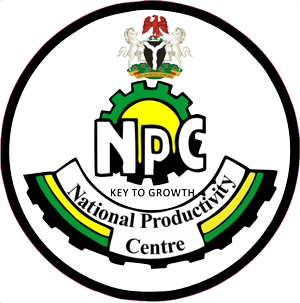 In order to efficiently and effectively discharge its statutory responsibilities, the centre had designed programmes that are application-oriented, targeted at both the public and private sector practitioners. These programmes are designed with a strong training element to impact productivity consciousness into the citizenry. These are;
Productivity Awareness Campaign (PAC)
Developing the productivity mindset and institutionalizing productivity culture in the citizenry through Productivity awareness campaign (PAC), advocacy and capacity building.
Productivity Research
Researching in strategic productivity areas for enhancing productivity, competitiveness and economic growth.
Productivity Training
Promoting human resource development for building a knowledge-based society through productivity training.
Productivity and Quality Improvement Programmes (P&QIP)
Promoting organizational excellence and best practices to enhance profitability and growth through the installation of Productivity and Quality Improvement Programmes (P&QIP).
Productivity Adaptation Promotion
Promoting the application adoption of cutting-edge productivity improvement techniques and tools for productivity enhancement.
Annual Productivity Statistics
Production of an annual Productivity Statistics containing sectoral productivity indices to guide national planning and private sector investment decisions.
Productivity and Quality Interventions for MSMEs
Strengthening of Micro, Small and Medium Enterprises (MSMEs) through Productivity and Quality interventions.
Partnering with National Productivity Organizations (NPOs)
Networking and partnering with other National Productivity Organizations (NPOs), institutions and bodies locally and internationally for a nationally focused development.